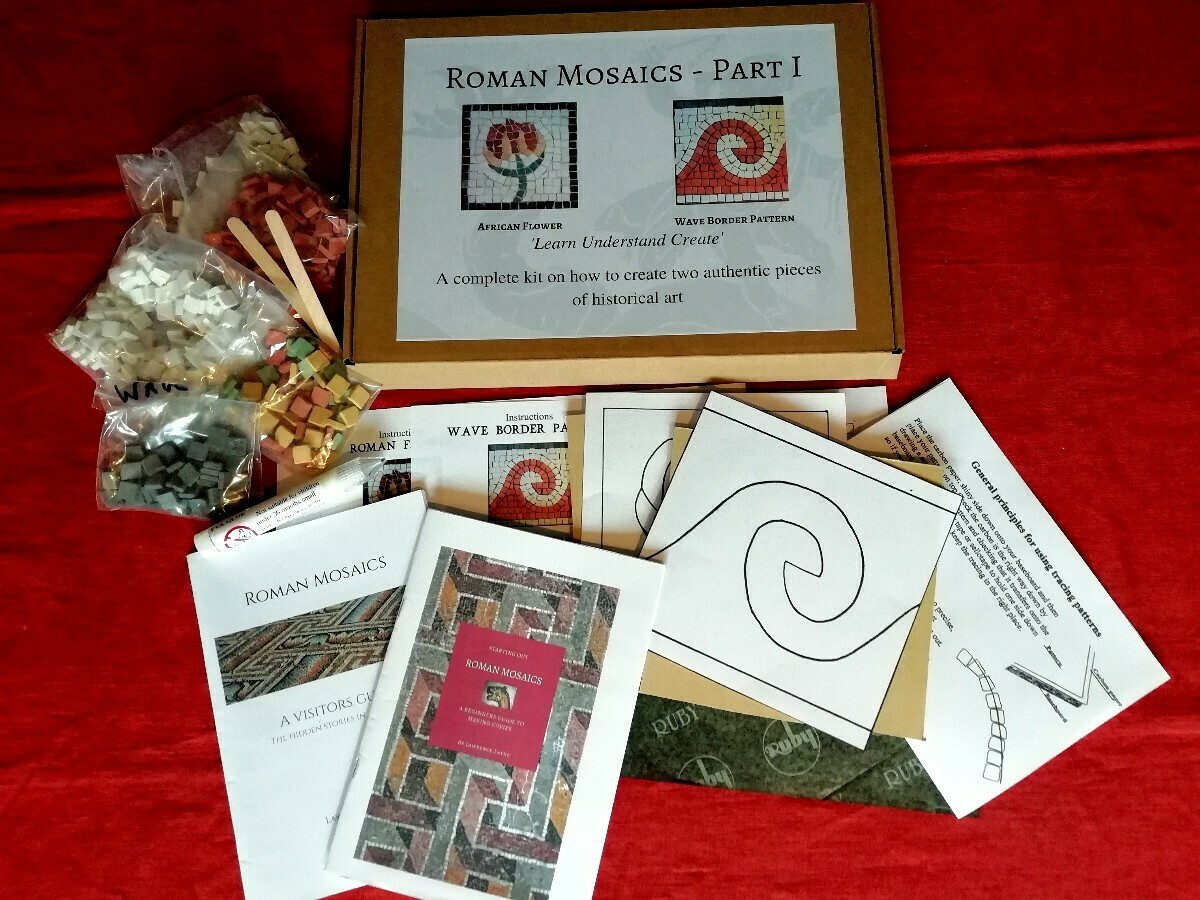 Learn Roman Mosaics
SKU learnkit1
Product Details
Do you want to learn what is behind the creation of one of the most iconic crafts from the Roman world?
Now you can with this unique series that I have put together for you. These two kits are the start of a learning journey that allow you to let yourself become immersed in their work.
Easy to start with, you only need a pair of nippers (which you can add to your order) and you have everything you need in the box.
What is unique is that it is not just a box with two mosaic kits in, is what I have added to this that makes the difference. The booklets, learning journey and access to the videos mean you can gain a deeper understanding of what you are doing.
Order this kit TODAY to get all these;
* 1st kit - North African Flower 16 cm x 16 cm (6 ¼")
* 2nd kit - Greek Wave Border Pattern 16 cm x 16 cm (6 ¼")
* Instruction sheets for both
* General mosaic instructions
In addition you get the following;
* 30 page booklet on making copies of Roman mosaics (£30 Value)
* 22 page 'Museum Visitors Guide to Roman Mosaics' (£10 Value)
* Access to videos of the whole process. (£60 Value)

What other people have said about this;
I so enjoyed working on the one I had tiles for. The instruction book in itself was worth the money I spent. I spent $200AU on a mosaic class and didn't learn most of what was in that book. Cindy
Save this product for later