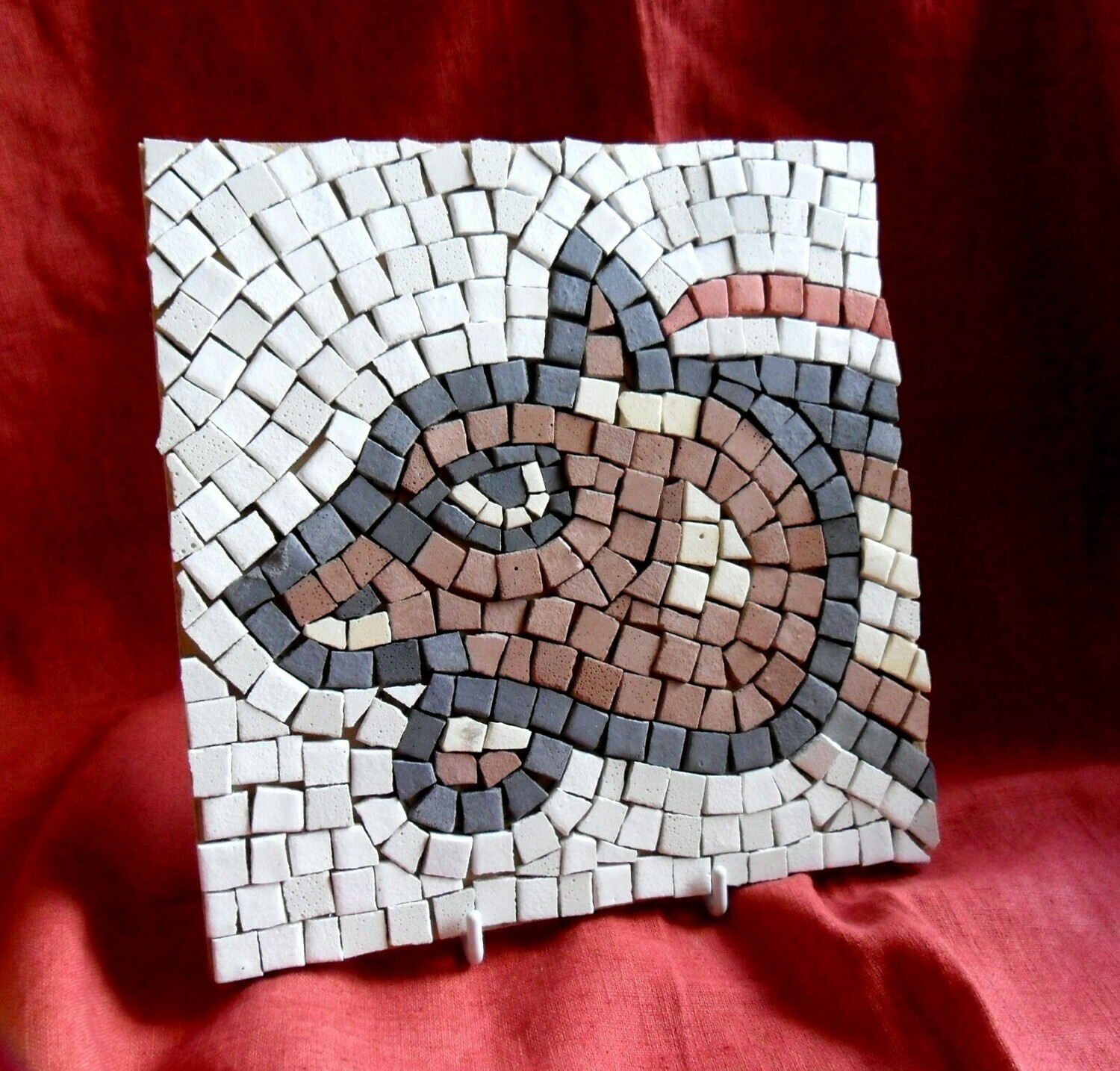 Head of a Sea Creature
SKU hsc20x20
Product Details
The Roman baths in the town of Bath (dated 60 -70 CE) in the UK are one of the best known examples we have left but there are only two small sections of mosaic left. One is still insitu and the other, showing mythological sea creatures is in the small museum.
This kit allows to to recreate a detail from one of them. I've taken the head and redone it using unglazed ceramic tiles which are easy to cut. Although you have the image of my copy to follow you also get an image of the original and there are enough spare tesserae to follow that if you want.
You can cut the tesserae with scissors but I have found using the mini nippers to be a better option.
20 cm x 20 cm baseboard, the tesserae are 10mm x 10mm x 4mm, everything you need is included except nippers.
Save this product for later