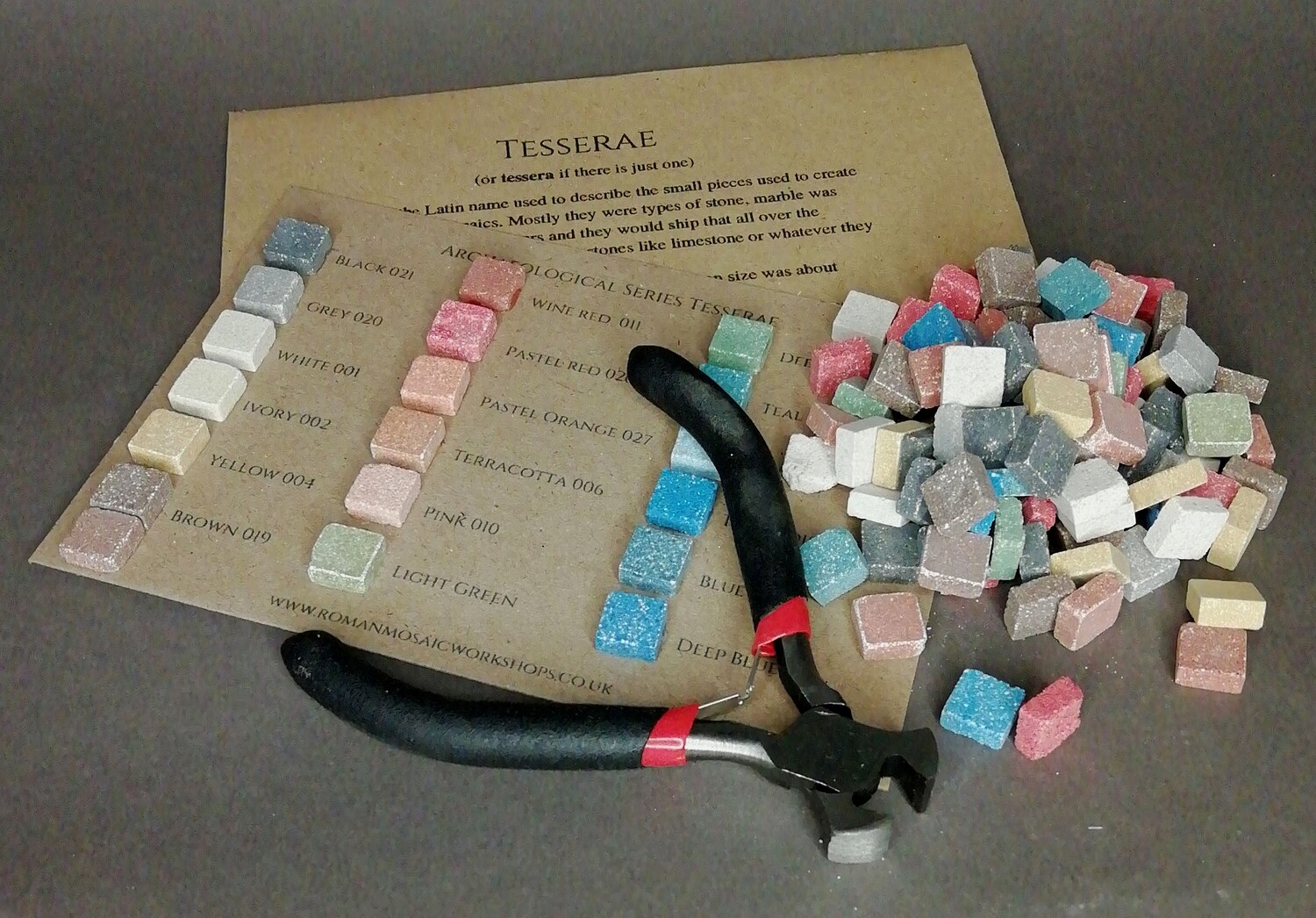 Archaeological Series Sample Pack + Mini-Nippers
SKU 00023
Product Details
Do you want to find out why the mosaic tiles I use are so good for running workshops with or for doing your mosaic projects at home? This pack gives you a sample card of all the colours, 100 grams of the tesserae (about 100 pieces) plus a pair of the mini nippers.
The unglazed ceramic tiles were created for use with children but I've been so impressed with them I use them for all my kits and my workshops too. Easy to use, they can be cut with the mini nippers with is a great cost saving if you teach and want to use these in your workshop.
Made with a method similar to encaustic tiles from dolomite based paste under extreme pressure. 98% natural with the remaining 2% consisting of synthetic colours and additives to increase durability and colour fastness.
You get:
Sample card for colours
Mini-Nippers + instruction sheet
100 grams tiles
10 mm x 10 mm x 4 mm
Aprroximately 100 tiles per pack
FAQs
What glue can I use with them? - Ordinary PVA craft glue is fine if your mosaic won't get wet or be outside otherwise silicone glue or a cement based adhesive.
Can they be grouted? - Yes, I go for a sand / beige colour as there are tiny holes in the surface of some which the grout sits in and if you use a grey it can give the mosaic a 'dirty' look unless that's what you want!
Save this product for later